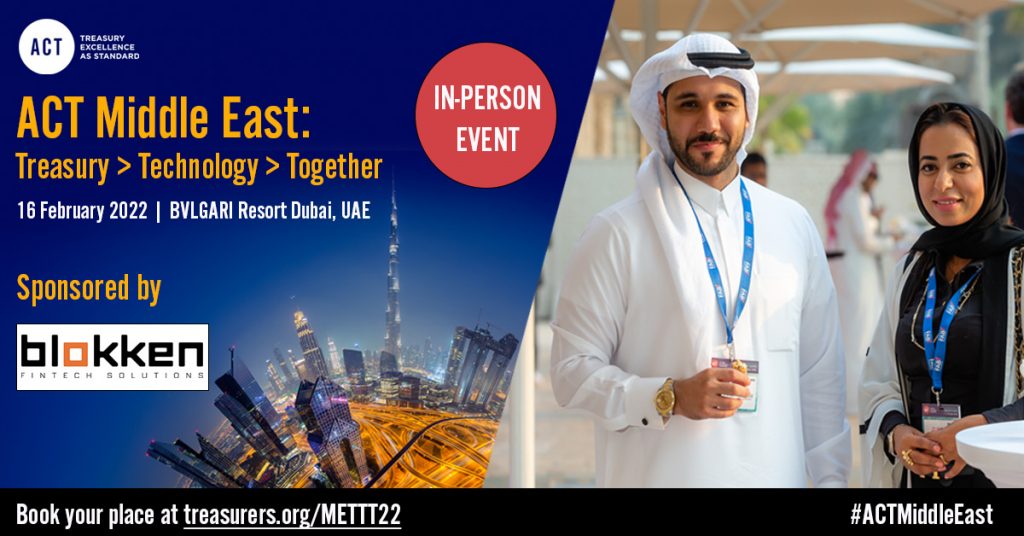 Blokken is proud to sponsor the upcoming ACT Middle East: Treasury > Technology > Together event which will be held on the 16th February 2022 in the BVLGARI Resort in Dubai.
During the event Blokken will be moderating a panel discussion on the management of data within an organisation. Panel members will be Usman Akbar, Head of Treasury – Julphar Pharmaceuticals, and Irwin Medford, Director – PwC Middle East.
Data as the new oil: tools to manage ever-increasing levels of data.
Digitalisation lends itself to increased levels of data but what is the most appropriate tool to manage this, and how does this feed into the TMS as a data lake, and so agile; compared with a ERP system functioning more as a data warehouse, and thus more rigid? How does this play into the wider conversation of which is the best solution for you?
Don't miss the chance to visit our stand to understand how best-of-breed solutions can revolutionise your finance and treasury operations!
Book your place at treasurers.org/METTT22