TIS Acquires Cashforce to Revolutionize Global Liquidity Management for Treasury and Finance Teams.
This acquisition will see Cashforce's leading cloud solution – currently deployed at many of the largest and most sophisticated corporate treasuries in the world – become integrated with TIS' SaaS payments platform. This unified solution will provide enterprises with an unmatched suite of capabilities for cash management, global payments, and fraud mitigation along with superior connectivity, workflows, and reporting functions.
With the added capabilities of Cashforce's solution, TIS now offers a single, scalable cloud platform for clients to address needs in the following areas:
End-to-end payment processing and bank statement management
Global bank connectivity and financial messaging
Real-time cash positioning and liquidity management
Multifaceted cash forecasting, cashflow analytics, and working capital management
Bank account management and bank documentation management
Payment compliance and sanctions screening control
Treasury security, regulatory compliance, and fraud mitigation tools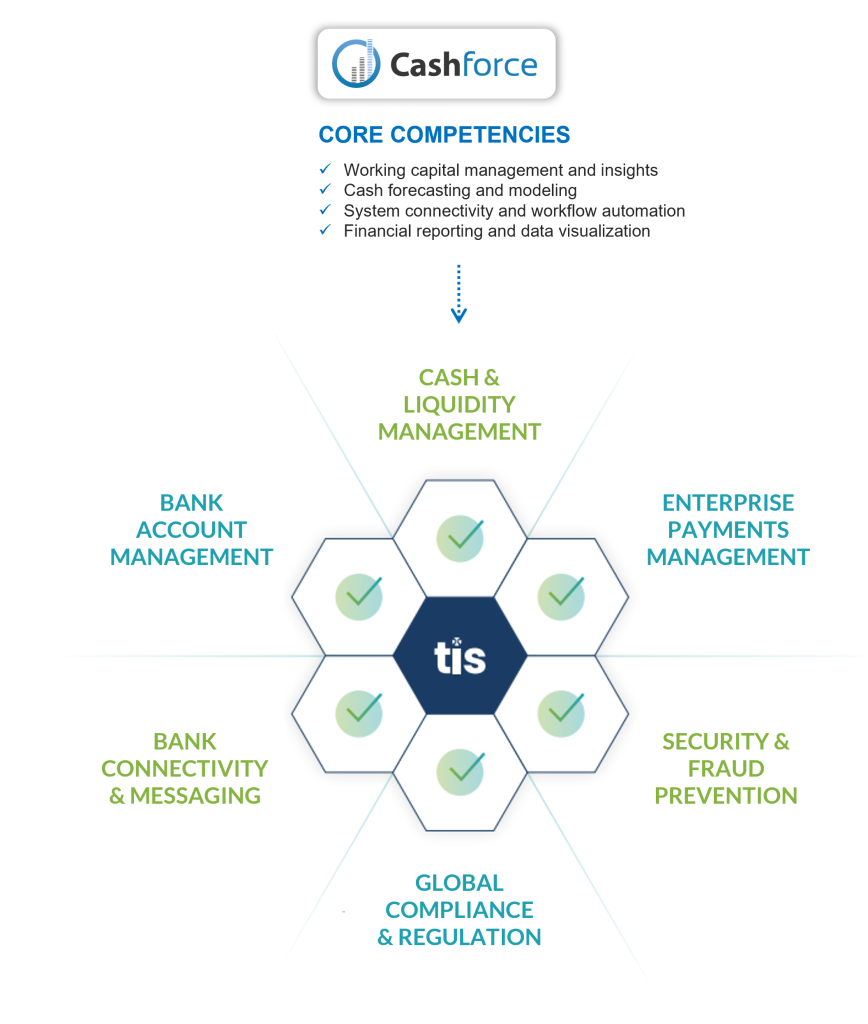 Due to the acquisition of Cashforce by TIS, Cashforce is now being offered by Blokken to their customers enabling them to streamline their cash forecasting capabilities and take control of their cash throughout their organisation.
For more information on TIS and Cashforce, contact us at info@blokken.net.